Coaching, to me, is about forward progress and forward momentum. Together, we create movement from A (where you are today) to B (where you want to be). Making this progress in an authentic way reflects your unique brilliance as a human being.
Two foundational philosophies drive my work:
People are creative, resourceful and whole. You have everything you need to get what you want. There're no flaws and nothing broken about you; you do not need to be fixed. But you do need a genuine desire to stretch and grow and understand what's holding you back.
We make more progress and faster progress focusing on our strengths than trying to fix our weaknesses. The research is clear now, and I find it true in my work, that when we lean into what makes us uniquely brilliant, we are able to achieve a lot more, perform better, and be more fulfilled in our work. I'm not saying we ignore what we're not good at. Instead, we mitigate for those things so we can spend our time and energy on those things at which we're innately talented.
My coaching generally involves four components:
Powerful Socratic questions which help bring clarity to the situation: what's really happening?, what's driving this behavior?, and what needs to happen for change to occur?
Evidence-based frameworks and constructs and tools. I rely on a library of both proprietary and established tools to help us build understanding and a potential path forward.
Brainstorming and ideation: I rely on you to know what action needs to be taken; we usually know what we need to do once we understand the situation, but sometimes, we get stuck and I have some really powerful tools for identifying new ideas.
Action Planning and Accountability. You will leave every session with a positive action in hand and you'll have my support in holding you accountable to accomplishing it.
In my coaching, you will feel very heard, supported and championed. And, every once in a while you might feel a kind thud on the back of your head as I hold you to the commitment you've made to yourself.
Areas of Expertise- Possible focus areas for coaching:
Alignment on vision, mission and strategy
Authentic, inspiring, impactful leadership
Building high performing teams
Influence, coaching and motivating
Building team engagement
Building a strengths-based culture
Executive presence, building your personal brand
Situational Leadership
Effective feedback and difficult conversations
The change you're seeking comes via the knowledge that you have the capacity to get what you want. Through our powerful conversations around your real-life challenges, a focus on your strengths, the research-based tool kit I have for you, and adopting best practices, you can become the leader you were born to be.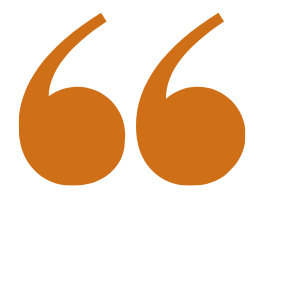 Too many of us are not living our dreams because we are too busy living our fears.
– Les Brown
These workshops can help your team become more aligned, get into action and achieve the results you envision. They are invigorating, interactive sessions based on bringing out people's strengths and creating a cohesive, powerful team.