Many people feel that leaders are born, and that you have to be a natural born leader to be motivational and inspiring. We believe leadership is a skill than can be learned. We believe you can be a terrifically effective, inspiring leader by leaning into your strengths and authenticity and learning some research-based tools and approaches. And your management team can quickly and radically enhance their leadership skills and, in turn, the performance of their teams.
The change you're seeking comes via the knowledge that you have the capacity to get what you want. Through our powerful conversations around your real-life challenges, a focus on your strengths, the research-based tool kit I have for you, and adopting best practices, you can become the leader you were born to be.
Three Workshops to Accelerate Your Growth as a Leader
Our Ready2Lead education and training area offers three distinct and powerful leadership development programs, each designed for a different segment of your leadership team:
C-level leaders, team leaders, managers, SLT members, VPs and directors who would like to better understand human behavior and lead more confidently
Becoming a more effective leader of your team through key skills
MAIN COMPONENTS
Four 90-minute live Zoom-delivered sessions:
Session I: Four Elements of Team Engagement
Session II: Building Ownership and Performance: A Coaching Approach to Leadership
Session III: Recognizing and Leveraging Strengths
Session IV: Positive, Collaborative Interactions and Effective Feedback
PLUS
Access to the renowned StandOut© strengths assessment for each participant
A 90-minute team coaching session
A 45-minute 1:1 professional coaching sessions with executive coach Andy Scantland for each participant
BENEFITS
Participants can expect to leave the program with a broader array of tools to apply in their leadership, a better understanding of why people behave as they do, a greater sense of confidence in their own abilities, a more engaged team, and a greater sense of fulfilment while leading their teams.
C-Level leaders as well as Directors and Managers who want to create greater ownership and accountability and fulfillment on the team
Learning the skills around coaching and communication as a way for your team to perform better
MAIN COMPONENTS
Four 90-minute live Zoom-delivered sessions:
Core practices in coaching including enhanced listening, powerful questions, getting people into action
– Delegation
– Holding accountability
– Enhancing ownership and engagement on the team
– Challenging conversations
PLUS
Access to the renowned StandOut© strengths assessment for each participant
A 90-minute team coaching session
A 45-minute 1:1 professional coaching sessions with executive coach Andy Scantland for each participant
BENEFITS
Participants will leave the program ready to lead their teams, collaborate effectively, and delegate to mold their team into a highly effective one.
Building your leadership presence, effective planning
MAIN COMPONENTS
Each moderated monthly meet-up will bring out questions, solutions, practices and ideas that are not routinely discovered in the hectic pace of daily business. Each session has two parts: Part one is 30 to 45-minutes of facilitated leadership content around a particular subject such as engagement, performance, working with the board, coaching your colleagues, and succession planning. This will be led by executive strengths coach and facilitator, Andy Scantland.
Part two involved 60-75 minutes of peer 'masterminding'. This is time for leaders to share challenges and successes with their peers and gain feedback in an open, confidential way. The conversation, moderated by Andy, is free-flowing and is designed to bring about new ideas and approaches, share experience and create a community of learning from the experience and wisdom of peers.
PLUS
Each participant will receive access to the highly-regarded leadership assessment called TILT, which identified tendencies your leadership and ways to be agile. Andy will debrief the TILT assessment in a 45-minute individual session.
BENEFITS
This engaging conversation with people in similar situations leverages the of peers, plus evidenced-based best practices is a powerful way to build greater leadership capacity.
MOLDING ENGAGED, EFFECTIVE
LEADERS
Our work is directed toward improved performance through engaged, authentic leadership. Areas of practice include team dynamics, executive coaching, building a strengths-based enterprise—ensuring the senior leaders of the organization understand and are executing effectively in alignment with the strategy. Authentic leadership refers to the idea that, ideally, we should all bring our 'whole selves' to work. That is, our values, our skills and talents, our humor and emotion, joys and pains. So many of us feel we can be ourselves at home but need to be someone else at the office.  By bringing our whole authentic selves, we bring all of the values, our creativity, our resourcefulness and initiative for the benefit of the organization. We focus on leaders because they have the greatest impact on the success of any organization.  Look at any industry and the clear differentiator in terms of performance is the quality of the leadership. Not just because good leaders bring out the best in their people, which they do.  But also because great leaders bring out resourcefulness in the organization that supports creativity, engagement, singularity of purpose. In short, the leaders establish a world in which people are asking 'how do we get this done?' rather than 'why are we doing this?' Further, great leaders learn how to leverage the unique strengths of the individuals on the team.  As noted by Marcus Buckingham, people are more engaged and perform better when they spend 75% of their time working in their strengths. Our process for leadership development involves both Leadership Coaching and Team Facilitation. The approach utilizes a Socratic, Co-Active technique of understanding the core drivers and limiting beliefs that are impacting the performance of the organization.  Further, the process involves identifying key strengths and how to leverage those strengths to increase engagement and organizational performance. Upside Partners is eager to discuss our approach to improving performance through leadership development.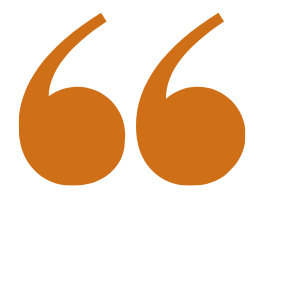 Too many of us are not living our dreams because we are too busy living our fears.
– Les Brown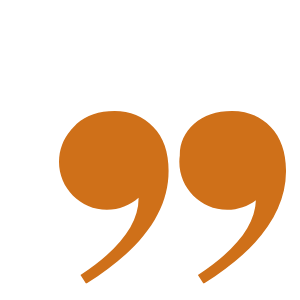 THOUGHTS FROM OUR CLIENTS
"Andy was a great sounding board for helping me talk through what I consider a foundation for my management philosophy, and what success looks like for how I support people."
"Andy helped me to have a better understanding of myself. Instead of telling me what I am doing wrong or what I need to focus on or develop, he continuously helped me figure out the things I need to work on. He did a very good job on this. He asked questions and helped me find the answers. He helped me to manage my stress, build self-confidence, and build good relationships with others. I would definitely recommend him to others."
"My leadership style wasn't inspiring the results that I wanted and needed to see from my team. I've studied corporate communication and tried several approaches on my own, but I was too close to the situation to be able to see a clear path forward. My sessions with Andy produced an "a-ha!" moment for me every time. There were even a few habits I had that I thought were helpful, but were contributing to the lack of progress. Andy's conversational, low-key, no-judgement coaching style is brilliant. I highly recommend working with him. It will change your business for the better."